As I enter the third year of my degree, I thought I would share with you my checklist on things to do before you arrive at university!
Pack some Home Comforts
Moving away from home can be hard. It's a new city, a new set of housemates and a new bedroom. As an international student, I found the best way to feel more at home in my new space was to pack some things that familiarised being at home. Examples of this can be photos of family and pets, a childhood comfort such as a teddy or blanket, some foods unique to your country, a poster of your favourite band or artist, some hand-made art or items and your favourite mug.
Clothes for All Occasions
When I think of what clothes to pack for living as a student, the main things that come to mind are jeans and joggers, some tops, dresses for nights out and pyjamas. When you have limited space it can be hard to cover all bases, but I recommend packing items for more occasions such as:
A Job interview for if you need some extra money support (Smart clothing/black trousers)
All weathers because the UK is unpredictable (Raincoat, hat/scarf/gloves, warm coat, boots)
A Ball (one dress which is a bit fancier than the rest)
Fancy Dress (Themed student nights occur regularly)
Sports (For joining a gym or a sports society)
Swimming (Beach and pool days)
Sort your Student Finance
Student finance has caused some stress for a lot of students I know (me included!), so it's best to get it out the way as soon as possible. Head over to the website here and put in all your information so that you're guaranteed to get your maintenance loan and tuition fees paid on time!

Set up a Student Bank Account
I have heard many students question why they need to set up a student bank account if they already have a normal account running just fine. And my answer to this is because a) it is helpful to be able to separate your personal spending from your bills and fees, and b) the student bank accounts offer many freebies and offers that are not worth missing out on! You can see the full list of student bank accounts on offer here, where you can compare the offers and pick the bank which suits you best.
Book your move-in timeslot
If you're moving into halls accommodation, many universities stagger arrival times so that there is enough parking space for students to move their stuff in and without crowds. You should have received an email from the university housing which will enable you to login to the portal and select a timeslot on your chosen move-in day.
Do your Uni Shops 
There are two main shops you need to do before you head to university. One is a living essentials shop, for which I recommend heading to IKEA as it has many items which are both affordable and great quality. Things on your living essentials shop should include:
Bedding (Check the size of your bed in your accommodation)
Pots and Pans (and utensils to cook with!)
Dinnerware (Plates, bowls, glasses and cutlery.)
Towels
Toiletries
Extension lead (plugs never seem to be in the right places!)
Stationery
Any decor you may want to personalise your space such as plants, fairy lights, rugs or photo frames.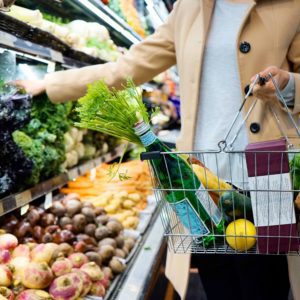 The second uni shop is for food. I would recommend doing this in two stages so that it is more affordable, and try and go to an affordable supermarket such as Lidl or Aldi to get more for your money, or checkout the Clubcard prices offers at Tesco.
The first food shop should be for non-perishable items such as :
Tins (Beans, chickpeas, soup)
Sauces (Pesto, Tomato Ketchup, Mayo)
Dried food (Rice & pasta)
Crackers and crisps
Sweet snacks (chocolate, biscuits, sweets)
Non-food items (washing up liquid, laundry products, cleaning supplies)
Healthcare (toothpaste, shampoo, face wash)
These items can be bought a few weeks in advance of moving to university as they won't go out of date. Then a day or so before you move, you can purchase any fresh necessities such as :
Fruit and vegetables
Meat and fish
Dairy (Yoghurts, butter, cheese)
Eggs
Bread
Frozen food (Ice cream or pizza)
Hopefully spreading these shops out across a month or two before you move to university will reduce the dent in your bank account and keep you busy before the exciting times ahead!