If you are interested in studying at university in the UK as an international student, it can be tricky to know how to get started with the process. There are many factors to consider when beginning to plan this next step in your life and it's okay if it may seem overwhelming. Fees and funding are a major factor that need to be considered when looking at university options, as international students are charged different rates to domestic applicates. Today we will be analysing which is the cheapest university in UK for international students, along with providing some tips on how to get started with taking this next step towards your academic dreams!
What costs I should factor into my budget as an international student?
In order to determine the cheapest university in UK for international students, we must first look at the cost of living and studying in a place as a whole. Whilst university course fees do make up a significant part of the total sum of how much it can cost to study in a particular place, there are other costs which should be considered also.
Here is a breakdown of all the expenses to factor into a student budget:
University course fees
Accommodation fees (and renting prices for Year 2 and so on)
Cost of electricity and gas bills in the area
Travel expenses (Airport location, train prices etc.)
Course requirement costs (equipment, textbooks, additional materials)
These are the main expenses, however students will of course be faced with additional expenses throughout their time as a student. This does not factor in the cost of food shops, nights out and social activities. With the largest two expenses being university course fees and accommodation costs, finding low rates for both will statistically ensure that you're studying in the UK as cheaply as you can find.
Which UK universities fees are the lowest for international students for 2023/24?
When looking at the UK university fees for international students, the offers at the lowest costs are averaging in the £12,000 to £15,000 range. The highest offers in comparison can reach figures between £28,950 and £44,240. This is typically for high ranking universities such as Oxford and Cambridge, with higher figures relating to courses in medicine.
The cheapest university in UK fees for an undergraduate bachelor's degree which I have found for the academic year 2023/23 are:
However, other universities with fees in this bracket include:
Typically, the fees for many universities are subject to the course you are applying for. Degrees in areas such as medicine and engineering are often in a higher fee bracket. Additionally you should consider the length of your course, as if you are including a placement year in your degree this is an additional year of fees which you will be expected to pay for.
Can I apply for Student Finance as an International Student to cover my Tuition Fees?
If you are a non-EU student, there are not many options in relation to student finance in the UK that you can apply for. EU students can apply for a tuition fee loan, but not a maintenance loan unless they are classed as a "Migrant Worker". This is an important factor to consider as unless you can apply for a student loan through your own country, you will have to fund the fees yourself.
Which areas of the UK are the most affordable to rent in?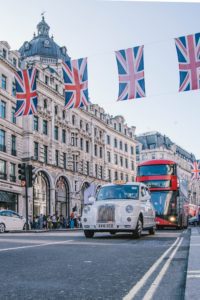 It is important to note that while Leeds Trinity may offer significantly lower university fees than its neighbours in Manchester (£23,000) or Sheffield (£21,000), Leeds was classed as one of the most expensive places in the North of England to live. The North has been proven to be significantly more affordable than the South and especially London for university students, so this is an important to know when thinking about accommodation, renting costs and the general cost of living for your chosen university. If you are planning on returning to your home country regularly throughout your time as a student in the UK, make sure to factor in travel costs to your student budget. It can be cheaper to fly via different airlines and from different airports in the UK depending on your home country. You could save hundreds of pounds by choosing to study in a city which is close to a more affordable airport route for you to travel home during your studies. One of the best parts about choosing to study at university in the UK is having the opportunity to immerse yourself in the British culture and experience all that the countries have to offer! It is therefore essential that in order to be able to maximise this experience and get the best value for your money, that you invest in some time management tools. One helpful way to manage your time at university is to use the Jamworks app to take notes during your lectures. You can create short highlight clips using the app on either your mobile phone or desktop in class, and then view your recordings during a study session later on.
How does using Jamworks at university save time for students?
The benefit of Jamworks is that it is extremely adaptable and versatile to suit students' own individual needs. It enables students to study in a range of formats as opposed to just writing out notes and they can do this anywhere and at any time thanks to the features available on both the Jamworks mobile and desktop apps. If you're a student with a lengthy commute, you can listen to your lecture clip recordings in the car or on the train. You can scroll through the Jam Quiz and summaries of your lecture content for some quick revision while on the go, as opposed to having to dedicate separate time for this from other activities. By maximising your time using the Jamworks app, there is now more time available to engage in other university related activities such as clubs and societies, as well as explore the beautiful city you have chosen to study in!
To conclude, the cheapest university in UK in relation to fees for undergraduate bachelor degrees for 2023 entry is Leeds Trinity university, followed by York St. Johns. These universities are located in the North of England which is typically the more affordable location to live than the South of England. Students must include a wider range of financial factors when determining the most affordable route for them to study in the UK, including cost of living, renting prices, transport options and funding accessibility. If you are an international student who is looking to study in the UK, make sure to get started with the Jamworks app for note taking at university to save time on your studies so that you can make the most of your time in this wonderful country!
Jamworks saves time for students – Get started today!