Moving to a new city and starting fresh at university (or commuting to university) can be a crazy time! You will be feeling a whole range of emotions. When the nerves start to kick in it can be easy to forget the small important things that you need to do. So lucky for you I have come up with 10 hacks you need to know before going to university. These small hacks will make your life so much easier. So, get reading and get prepared for university!
1: Get a train/coach pass
When you are moving to a new city or commuting, a train pass or coach pass will be a life saver. If you can deal with the longer journey, I would recommend a coach pass. You can get a 1/3 off your travel which makes it so much cheaper than trains. If trains are more your thing, then definitely get the 16-25 train pass. If you are commuting it makes sense as you will be using transport almost every day (that is if you aren't driving).
Sometimes it's nice every now and then to go back home for a weekend and get back to all your home comforts and with a pass making it cheaper what's not to love!
TIP: You can usually get a free coach or train pass when you apply for your student bank account. Do some research and find which freebie fits you best. Sometimes they offer free Amazon Prime, etc., so pick which ever you think you will save the most money with.
2: Visit the city you will be living in
An excellent hack (and something I wish I did) is to visit the actual city or town centre you will be moving to. You may have attended an open day to see the university but sometimes people forget or do not have enough time to go round the city. Some universities put on city tours during their open days, so these are a great chance to get to know your city a little better.
One of the worst things is not knowing where you need to go in a new place on your own. Even if you are commuting you will need to know your way around the city. Scout out any free parking or see if there are any tram stops that you could use. Take a look where the cocktail bars or the mini golf place is so you're all prepared for when you arrive!
3: Use command hooks instead of blue tack
One of the worst things at university is not getting your deposit back (spoken from a student who did not get her deposit back!). So, stay away from the blue tack on your walls… A great alternative to blue tack is command strips. Make sure you get decent ones so that they do not rip the paint off the walls like blue tack would.
You can buy these from Amazon or Wilkos.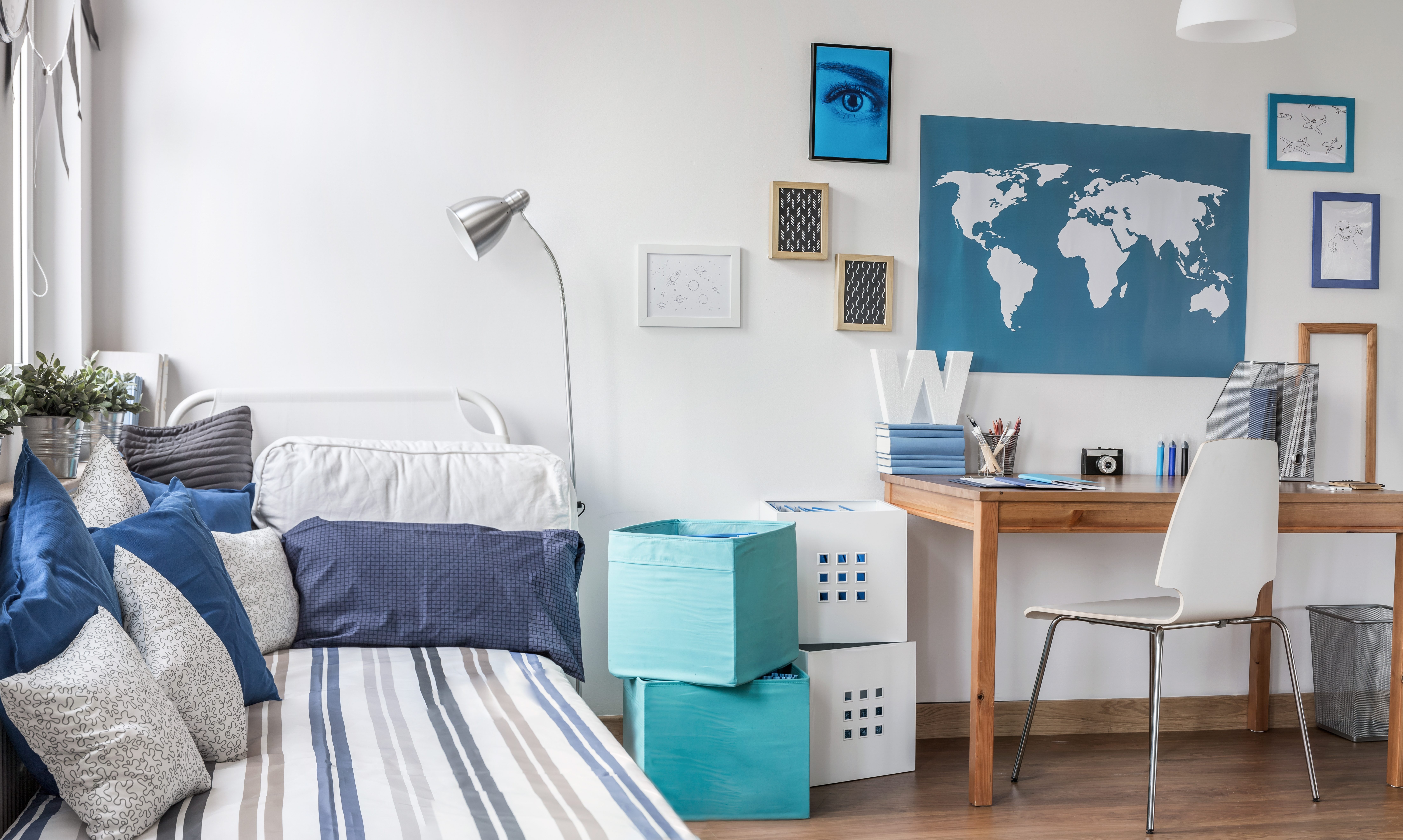 4: Stock up on your fancy dress
University students go wild when it comes to fancy dress! A different theme every week means a new costume every week. As you would expect, the cost of these costumes can be very expensive, so your outgoings are going to start adding up. So, what I recommend is to find any fancy dress items you already have at home and pop them in your suitcase when you are packing. Things like old Halloween costumes or previous fancy dress costumes are ideal. Then take another look around and find anything that your can DIY into a costume.
Who would have thought university would lead to DIYing fancy dress costumes!
5: Take a mini fridge
This one is a slightly funny topic. If your bills are included in the price you pay for your accommodation, then go ahead and bring a mini fridge with you. If you have space in your bedroom, then this is ideal.
The reason you may need a mini fridge is because of the number of the flatmates that decide to steal your milk! If you have a yogurt in the communal fridge that you were saving for your breakfast but then when the time comes it's gone… it can get a little annoying. So, the best solution is to get a mini fridge so no one can take your things.
Of course, it is nice to share your food with your flatmates and maybe split things like bread which goes mouldy quickly. But communication is key. If you wanted to borrow someone else's milk, then just pop them a quick message to check and everything is fine. It makes is so much easier than taking before asking. Things can get pretty awkward pretty fast in university accommodation so try and do the right thing as you do not want to be living like that for a whole year!
Alternatively, establish what people can and cannot take from the fridge when you get to know your flatmates.
One thing I would NOT recommend doing is a communal shop with your flatmates. Doing a big shop and splitting the price may seem like a good idea at first but when people start eating the things that you had your eye on it just makes no sense to shop all together.
TIP: Put your bread in the fridge or freezer so it lasts longer. When you buy for one person you start to realise you can't eat everything before it goes off.
6: Sign up to the student discount sites
There are a few different student discount sites that you need to sign up to when you join university. The best ones are Student Beans and UNIDAYs.
They not only offer discounts for clothing sites like Boohoo and ASOS, but you can also save on restaurants, travel, hotels and so much more so it is well worth signing up to it.
I would also sign up to 'Save the Student' this is a site that finds the best student deals for that week. For example, if McDonald's are doing a free cheeseburger for students, or Gregg's are doing a free sausage roll then they will email and let you know.
7: Use a door stop
This is something that not many people would think of, but it will be a great addition if you take it with you. If you are living in a flat with other students, then a great way to stay social and get to know your flatmates is by leaving your door open.
When I started in first year, during Freshers Week, I ended up putting one of my boxes in the door frame so that the door was slightly open. This meant I could speak to other people when they walked past my door or when we were all getting ready for a night out.
8: Learn how to cook basic meals
If you are going to try and live off your student loan, then you might need to think about how to save money. Cooking your own meals instead of living off takeaways will be a massive help. YouTube (or even TikTok) and Google is going to be your best friend here. Find some instructions and learn how to cook the basic meals like stir-fry, spaghetti and meatballs or a chicken curry. Somethings come in packs from the supermarket like enchiladas. So, this means if you get on with your flatmates and you all like similar things then you could occasionally do group meals and cook for each other.
9: Find your future flatmates
This is a brilliant hack that will make moving in so much easier. With all the nerves surrounding moving in with strangers, the best thing to settle those nerves is to find out who you're living with before you turn up on the day. Now this might be more difficult at certain universities, but it is well worth trying to find out.
The best place to start is any Facebook accommodation chats for your university. Just pop a post saying the building, floor, and flat number you are in. These groups are private and only university students can access them. Sooner or later, you should get some replies from other people that are in the same flat number as you. Or take a look down the Facebook page and see if anyone has already put a post in. You can then start a group chat and start talking about things like whose bringing a toaster and who's bringing the kettle.
I have known flatmates to contact each other and meet up before university even starts. So, if this would help you then you could suggest meeting somewhere.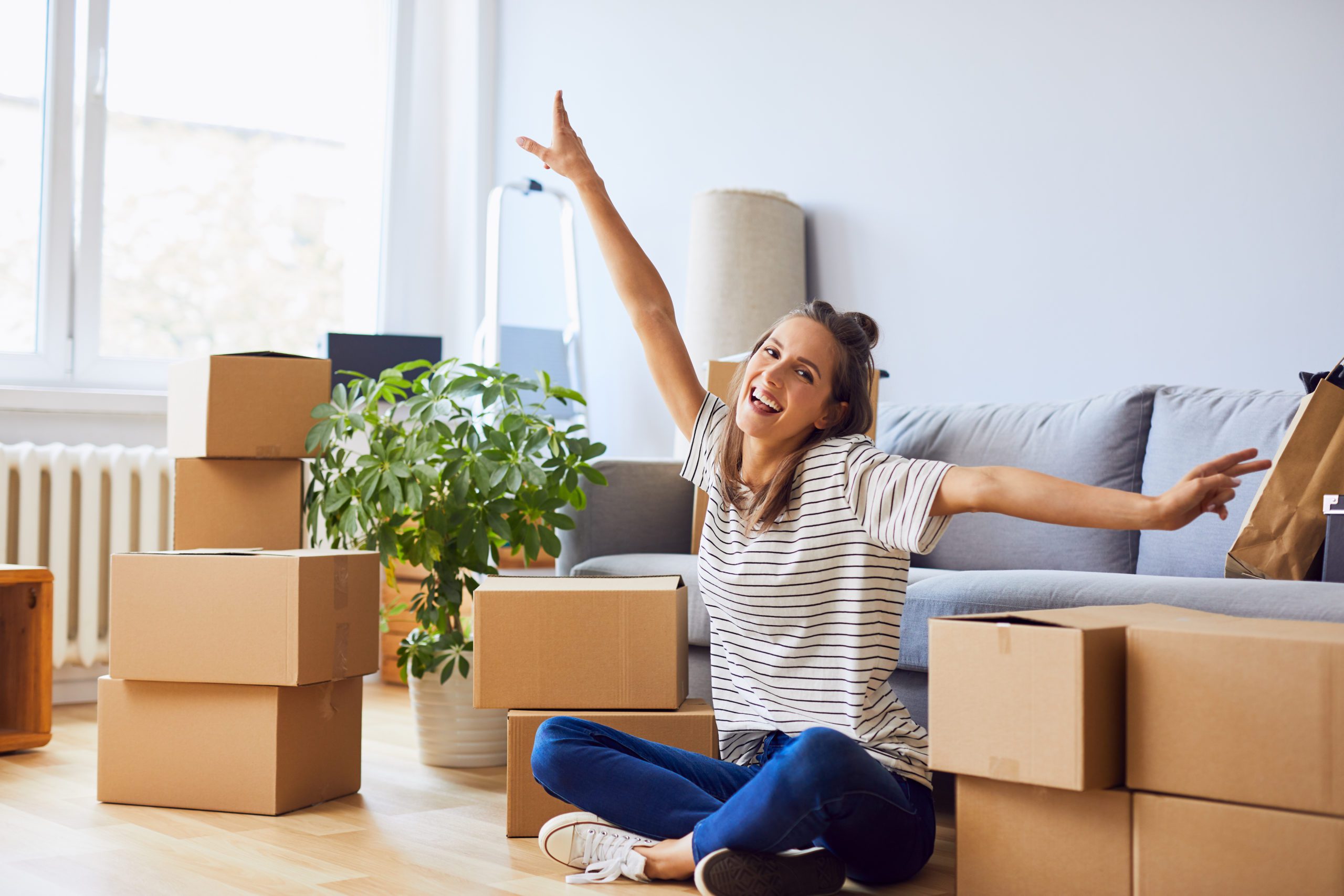 10: Take photos when you move in
When you move into your new accommodation, you need to do an inventory. You will most likely be given an inventory from your accommodation so make sure you fill this in and give it back. I know a lot of people don't think this is important but if you do not hand it in you may be charged for any broken things in your accommodation.
Not only should you fill in the inventory, but you need to take pictures of anything that is broken or has scratches. A good thing to do is to send these photos in an email there and then there is recorded proof that those damages happened when you say they did. Make sure you do this even if you are living in private accommodation not just in student halls. But if you have photo evidence you will be fine!