In the UK, government schemes offer free equipment for deaf and hard of hearing students and employees. This is important for removing barriers and promoting inclusive education and workplace environments with equal opportunities. 1 in 6 UK adults is affected by hearing loss including 4.4 million adults who are of working age.
Read on to learn about the free equipment offered by the Disabled Students' Allowance and Access to Work schemes.
The Challenges of Being Deaf or Hard of Hearing
Understanding Hearing Loss
It's important to have an understanding of how deafness and hearing loss is often described. These differences will highlight key communication preferences. For example, individuals who were born Deaf or became Deaf before they started to talk will often use sign language as their first language. 
However, those who are deaf due to hearing loss later in life might not use sign language as their go-to communication method. Likewise, individuals who experience varying degrees of hearing loss and are described as 'hard of hearing' will have different communication preferences. 
Individuals who are deaf or hard of hearing might use a range of communication methods including sign language, lipreading, written word or hearing aids. Understanding these differences can be useful for meeting communication needs.
Communication Barriers
There's limited awareness and knowledge on how to best communicate with individuals who are deaf or hard of hearing. This means that the right accommodations are not made to ensure deaf indivdiuals have access to the necessary communication support, tools, or adjustments. 
In the workplace, this can lead to communication barriers that leave employees feeling undervalued, isolated, and excluded. Small adjustments can make all the difference for effective communication. For example, those who can lip-read need face-to-face communication in a place with limited background noise. 
Stigma and Attitudes
Despite a lack of awareness, many people are willing to learn and adopt new styles of communication like sign language. In this study, 48% of colleagues expressed wanting to learn how to sign. However, deaf and hard of hearing individuals still face acts of unkindness and discriminatory attitudes. Audism is the belief that hearing individuals are superior to those who face hearing loss or deafness. Training and improved awareness can help reduce such issues. 
Importantly, assistive technology, software, and devices are one essential adjustment that can provide more inclusive and empowering working and learning environments. 
Free Equipment for Deaf and Hard of Hearing Students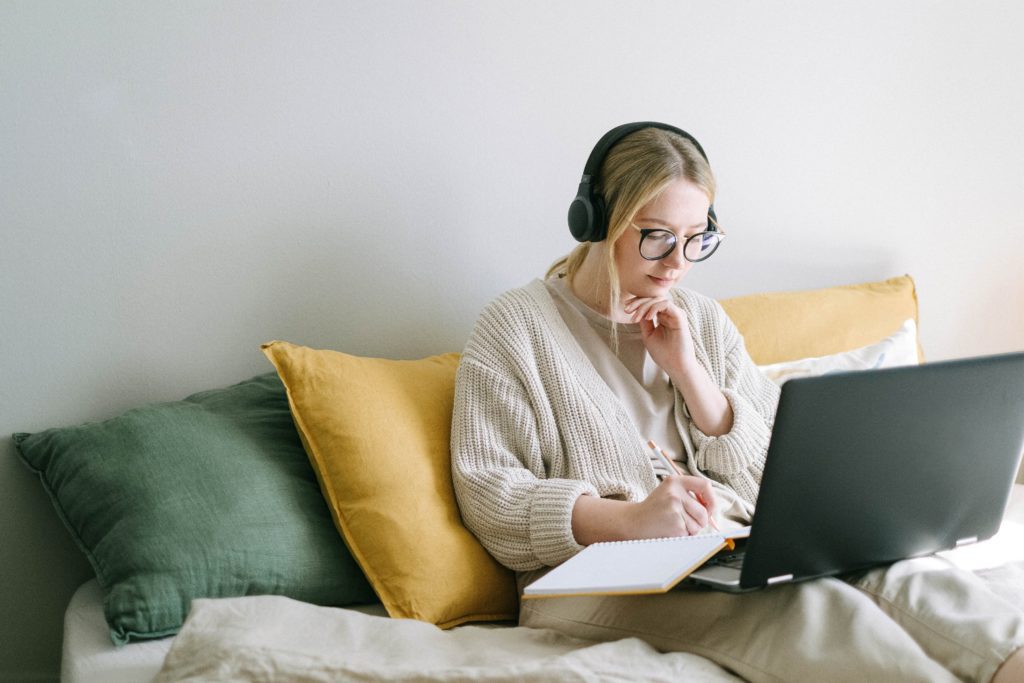 University Support 
Higher education providers are required by law to make 'reasonable adjustments' for those with a condition like deafness or hearing loss. Students should be able to access all the services and opportunities offered by their university. 
The exact adjustments and accommodations will vary but here are some common adjustments: 
Lectures slides and handouts given in advance

Access to computers with assistive technology software on campus

Ability to loan equipment such as radio aids or fire alarm pagers

Exam arrangements like rest breaks, extra time, or smaller exam venues 
Disability Support Services within the university can help students understand the support that is available to them. For additional and personalised support, students can apply for Disabled Students' Allowance (DSA).
Disabled Students' Allowance (DSA)
DSA is a government grant to support study-related costs for those with health conditions, learning difficulties, disabilities, or long-term impairments. This grant aims to ensure students have equal access to education and an enhanced learning experience. 
Students receive a personalised support package based on their needs by DSA. This is split into four categories: Specialist equipment, non-medical helpers, general allowance, and travel allowance. This grant can provide free equipment for deaf and hard of hearing students. Here are some examples:
Specialist Equipment 
Assistive listening devices, like radio aids

Specialised computers

Assistive software such as captioning or note taking software

Laptop or printer (to also access the assistive software)

Hearing assistance hardware

, for example, microphones or speech to text devices 
Non-Medical Helpers
For students who are deaf or hard of hearing, DSA can cover specialist note takers, lip speakers, or British Sign Langauge (BSL) interpreters. Specialist note takers might be electronic note takers (ENTs) who type up notes that are then summarised by software and streamed to the student's laptop in real time. Alternatively, there are speech-to-text reporters (STTR), who type using a specialised keyboard to provide word-for-word transcripts of spoken material.
General and Travel Allowance
DSA also covers day-to-day study-related costs such as travel to and from the university. The general allowance can cover things like photocopying or printing costs.
Assistive Note Taking with Jamworks
Jamworks is an assistive note taking software offered by DSA. Deaf and hard of hearing students can overcome learning barriers with Jamworks' accurate and customisable live captioning. This personalised and assistive productivity tool allows students to record online and in-person lectures, meetings, seminars, and conversations. 
Using live captioning as an aid, students can break lecture material into highlights. For each highlight, Jamworks will generate a word-for-word transcript, and a smart summary powered by artificial intelligence. This allows students to get word-for-word captions during the lecture and also receive a timesaving summarised alternative later on. 
Students can also utilise Jamworks for online learning using video content from YouTube and educational platforms. This provides flexibility for students to access different learning resources in an accessible way. Notably, in a 2020 review, speech-to-text captioning was found to benefit students and help facilitate their learning. This included word-for-word captions and paraphrased summaries that preserved the meaning of the material. 
Free Equipment for Deaf and Hard of Hearing Employees
Reasonable Adjustments at Work 
By law, employers need to make reasonable adjustments for their employees at work. In the workplace, it's important that workplace discrimination is avoided and equal work opportunities are available. Many deaf or hard of hearing employees report feeling lonely, excluded and unsupported at work. 
This is why it's important for employers to ensure an inclusive and accessible workplace environment. This guide outlines how employers can make simple yet meaningful adjustments for their employees who are deaf or hard of hearing. For further support, employees can apply for the Access to Work scheme. 
Access to Work
Employees with a physical or mental health condition or disability can apply for Access to Work. For additional practical support at work, Access to Work provides a grant to cover these costs. The exact value of the grant will depend on individual circumstances. However, this means that there is free equipment for deaf and hard of hearing employees to utilise. 
This grant can cover the costs of devices or assistive technology for employees. For example, Access to Work could provide funds for listening devices, loop systems, and communication devices like hearing aids. Or, microphones and speech-to-text software or apps to support employees with daily communication. 
Access to Work can also help employees overcome communication barriers with communication support. This could be funding towards BSL interpreters, speech-to-text reporters, note takers, or lip speakers. Before starting work, this scheme will also cover the costs of communication support at job interviews. 
Jamworks for Employees 
Jamworks is a flexible note taking tool for online and in-person meetings or conversations in the workplace. Employees would benefit from live captioning, AI note summaries, and word-for-word transcripts later on. Jamworks' features make it easy for employees to revisit important meeting notes and conversations to check their understanding is correct.