Attention deficit hyperactivity disorder (ADHD) is a condition which causes changes in behaviour amongst both adults and children. There has been a significant rise in the number of reported ADHD diagnoses in the UK in recent years and this is not due to a higher percentage of the population being born with the condition, but more so that people are finally recognising their symptoms for what they are due to raised awareness of the condition across media and medical platforms. It was previously understood that an ADHD diagnosis was more likely to occur in males, so many women have been living with undiagnosed ADHD for most of their life. Additionally people in their 60's and beyond are taking the steps to identify problems they have faced their entire life which have been revealed to be symptoms of ADHD. The lack of awareness and understanding around the condition in society is what was previously causing the diagnosis rate to be lower, and we can thank a number of content creators, influencers and celebrities with ADHD for speaking out and raising awareness to enable others to get the correct help and support they need.
Celebrities with ADHD:
One of the best ways to raise awareness around a condition is to speak from personal experience because it provides others with a sense of relatability and assurance that they are not alone in what they may be going through. It also shows a great sense of character in that if you've found a solution to your struggles and want to help others who are feeling the same as you have. This is the case for 25-year-old Ellie Middleton who was diagnosed with ADHD and autism in early adulthood. Receiving an ADHD diagnosis provided Middleton with understanding and reasoning behind her behavioural patterns and how she navigated life.  As one of many celebrities with ADHD, Ellie Middleton has created an online platform, (un)masked, where she shares tips, advice and further information around everything ADHD and neurodivergent-related for people to better understand the condition and access the right tools they need to support themselves or others with ADHD. 
Middleton's upcoming book, UNMASKED: The Ultimate Guide to ADHD, Autism and Neurodivergence, expands on the ideas behind her business and is claimed to help readers make sense of the world of neurodiversity as both an identifier and ally. 
Dr Alex George
Since first stepping into the public eye as a contestant on ITV 2's Love Island in 2018, Dr Alex George has shared a significant portion of his journey with mental and physical health online. He has raised awareness and advocated for many conditions, particularly the prevention of young male suicide following the loss of his brother in July 2020. In late 2022, George turned to Instagram to announce that he had recently been diagnosed with ADHD at 31. Dr Alex George has an ongoing campaign called #PostYourPill where at the start of every month he encourages users to share a photo of their daily pill to remove the stigma around taking medication for conditions such as ADHD. 
Additionally, George's podcast, Stompcast, is a series where he promotes the benefits of getting out and walking to promote dopamine release and improve executive function for improved mental health and support for neurodivergent symptoms.
Dr Alex George has recently published his third book, The Mind Manual: Mental Fitness Tools for Everyone, which helps people to better understand their conditions and therefore gain an understanding of themselves.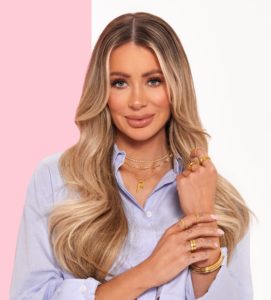 Olivia Attwood
Another former Love Island contestant and one of the many celebrities with ADHD is Olivia Attwood. Her story of sharing her ADHD diagnosis online came about accidentally when Attwood casually referenced her ADHD as being the reason for a specific behaviour she had been talking about on Instagram, and her followers picked up on it immediately in surprise. Attwood didn't realise how much her platform could support others dealing with the diagnosis and it wasn't until this reveal that she became aware of the lack of information and experience available to young women being diagnosed with ADHD and realised "this is really important for me to now talk about it".
Olivia Attwood has reported having combined type ADHD, and her awareness of having ADHD as an adult came as a result of her experiencing mental health difficulties including anxiety and depression. She learned that not being aware of your ADHD tendencies had led her to become more hyperactive which was causing her to experience anxiety and that brought on depression. Attwood shares that neurodivergent conditions such as ADHD and mental health conditions can be intertwined and have knock-off effects on eachother. Attwood speaks out about her experiences with ADHD because she understands that many women with ADHD often go undiagnosed as it is harder to identify. 
Jaklin Levine-Pritzker is a certified health/life coach and entrepreneur who was diagnosed with ADHD in her early 20s during her time at law school. "I sought out therapy and learned that the depression and anxiety were a byproduct of being a woman with ADHD in a world not designed for my brain".
Jak created Authentically ADHD, a community and coaching business to support people who drift outside the lines of a stereotypical ADHD diagnosed person and help them live their life to the fullest. As a person with ADHD herself, Jak has discussed that she has learned how to embrace the strengths of her ADHD, and by being able to manage those challenges and accommodate those strengths helps to better support her clients on their ADHD journeys. 
Authentically ADHD is an Instagram account run by Jak Levine-Pritzker where she regularly posts ADHD-related content and connects with over 95k followers online. Furthermore, she has developed an online subscription-based virtual Authentically ADHD Community where members can connect and support one another with the condition. Jak uploaded a YouTube video last year in 2022 titled My ADHD journey (diagnosis, meds, coping, acceptance) which outlined her entire adhd journey from getting diagnosed as an adult in law school, trying meds. finding self acceptance, coping tools and more. This is a great resource for fellow people with ADHD to watch to gain an understanding of how ADHD can be experienced and approached in young women.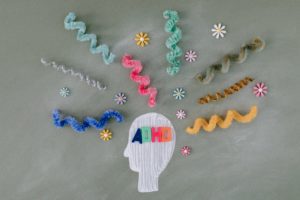 ADHD is classed as a disability in the UK and can be diagnosed during either childhood, adolescence or adulthood. An ADHD diagnosis is issued following assessments from specialists and psychiatrists and meeting of required criteria. If you think there is a possibility you may have ADHD, it is recommended to book an appointment with your GP to discuss your concerns and plan next steps. For those with a current ADHD diagnosis, you can follow celebrities with ADHD such as Ellie, Dr Alex, Olivia and Jak on their social media accounts for updated, relevant and informative information to support you with your condition.
Jamworks is a form of assistive technology which uses AI to automatically capture the important information from lectures and generates the content into multiple revision forms including a transcript, highlight audio clips, summaries, key points and flashcards. Students with ADHD who use Jamworks to take notes during their lectures experience reduced stress levels in class as they know that their notes are secured even if they struggle to focus on what is going on around them. Zoning out and becoming easily distracted are symptoms of ADHD which students can't control, but Jamworks gives you the option to review your lecture content at a time when your focus is more intact and at a pace that is more manageable for your individual needs.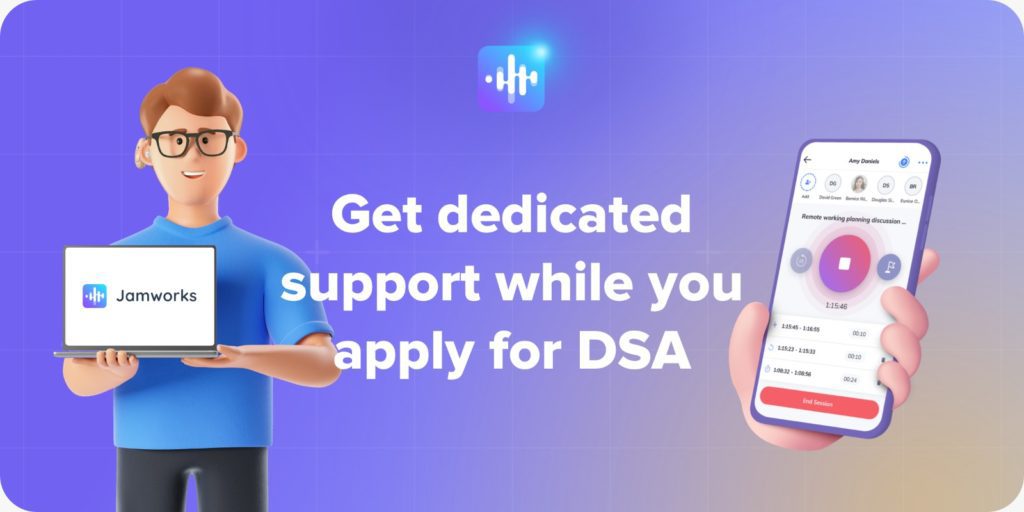 Are you a student with ADHD? Reduce stress levels in lectures and improve your revision with a Jamworks Pro subscription.