University is an experience which is referred to by many as "the best years of your life" due to the opportunities it provides for learning and self-development, making connections and memories and becoming independent in navigating adulthood. However, university is not a one-size-fits-all experience, and there are more options and adaptations available than many students realise to make their study experience better for their individual needs, such as the Disabled Students' Allowance scheme, exam provisions, on-campus accommodation support and further student services.
What is Disabled Students' Allowance?
If you are applying to university as a disabled/neurodivergent student you can benefit from learning support fully funded by the government through the Disabled Students' Allowance scheme (DSA). This is a non-repayable grant issued to disabled and neurodivergent students whose study and learning is directly impacted by their conditions/symptoms. DSA is available to students with a wide range of disabilities, including:
–         A Specific Learning Difficulty (dyslexia, autism, ADHD)
–         A Mental Health Condition (anxiety, depression, bipolar)
–         A Physical Disability (arthritis, cerebral palsy, cystic fibrosis)
–         A Sensory Disability (blind, deaf or hard of hearing)
–         A Long-term health condition (chronic illness, HIV, epilepsy)
Applying for DSA will benefit you as a disabled/neurodivergent student and make your university experience both easier and more enjoyable. This is due to the fact that the support you are offered through the programme will help to level the playing field for you in relation to your studies and learning, thus reducing stress levels and having a more accessible experience.
Examination Accommodations
Many university courses require students to sit mandatory exams in order to achieve their degree. This can be a challenging experience for many disabled and neurodivergent students, as the typical exam setting may not offer the support to meet their individual needs as a student. In order to give yourself the best chance at success in your exams, you can speak to your lecturer about how to apply for examination accommodations through the university. These accommodations can include:
–         Extra time allowance
–         Independent examination room
–         Exam reader
–         Exam Scribe
–         Additional rest breaks
These accommodations are available to students to support the needs of students at university, and you can apply for one or more of these accommodations by providing evidence of your diagnosis to the university disability department or your student services department.
Assignment Accommodations
Similar to exams, accommodations are offered to disabled and neurodivergent students for assignments too! These forms of accommodations can include:
–         Assignment Extensions
–         Alternative Format
–         Alternative Assignment
Many universities offer disabled and neurodivergent students the opportunity to set up a Learning Agreement. This is a written description of your diagnosis, condition and requested accommodations which is made accessible for your lecturers to view on their file with your consent. Having a learning agreement can help to inform the relevant parties of your individual needs without having to disclose it directly to each person. This also makes applying for your accommodations easier as the information is already stored on file and carries over each academic year.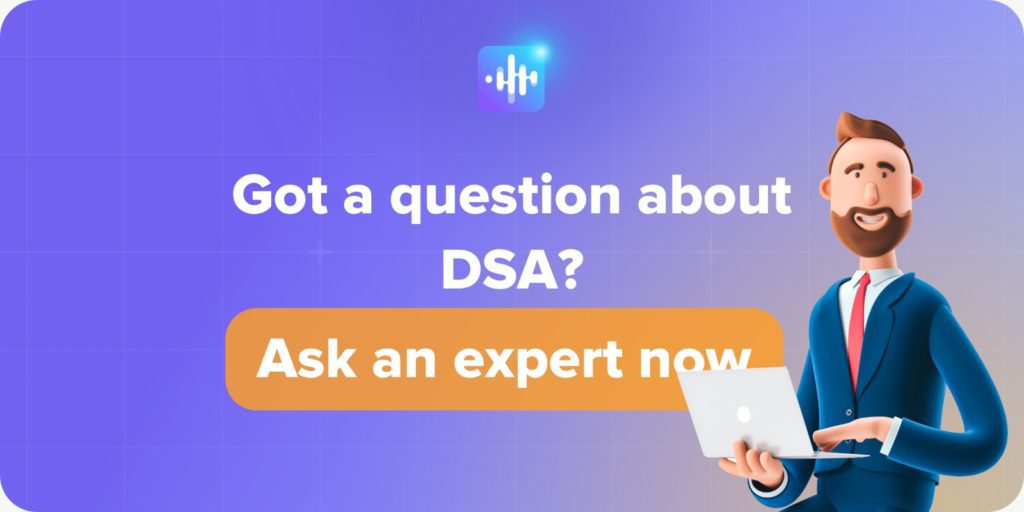 Attendance Accommodations
An additional accommodation which can be included in your learning agreement is an attendance exemption/leeway due to your disability/condition. If you struggle with attending in-person lectures on a regular basis, the university may be able to offer you the ability to attend lectures online. Through the DSA programme you can be offered assistive technology software such as a Jamworks Pro subscription to attend lectures online and automatically take notes for you. This ensures that you will have access to detailed, accurate notes and study tools despite being impacted by your condition. Attendance accommodations help to provide lecturers with the insight into why your attendance levels might be lower than average and can prompt them to reach out to you for support in staying on top of the module content. You can also be offered additional lecture rest breaks to leave the room more frequently and to not be asked to read in class if you struggle with a condition such as dyslexia. Whilst these accommodations may seem small, they can positively impact your learning experience at university, so it's important to make use of all the support available to you.
On-Campus Accommodation Offers
A challenging aspect of the university experience for disabled and neurodivergent students can be finding suitable living accommodation that meets your individual needs. It is helpful therefore to know that many universities reserve a selection of on-campus rooms for disabled and neurodivergent students to apply for in any year of your undergraduate/postgraduate degree. Living in on-campus accommodation can provide you with a number of areas of support, including:
–         Reduced travel distance
–         Larger room for mobility equipment and accessibility
–         On-site emergency support services and security
–         Dining halls for nutritional support
–         Lift access to higher levels
–         Private bathroom facilities
If you are worried about finding a suitable housing option for the remaining years of your degree, get in touch with your student services about applying for on-campus accommodation and have your evidence prepared to supply for why this option would benefit you as a disabled/neurodivergent university student.
Study Buddy/ Support Services
A form of support which can help you to navigate university and make the experience more manageable as a disabled or neurodivergent student is the option of a study buddy/academic support mentor. The specific support varies from each university, but most offer a form of a helper who can meet with you to review your academic goals and offer you advice on how to take better notes and insight into how to manage things to achieve the best results. This could also be in the form of a councillor or mental health advisor who can support your mental health and individual needs.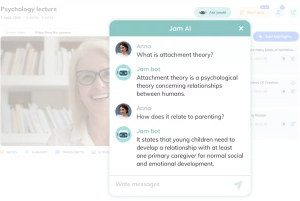 If you need support with your learning and note taking, the Jamworks app is a great tool which offers students a range of AI generated tools to break down the revision process into a more manageable and enjoyable experience. The Jam AI chatbot is readily available to provide you with additional information and knowledge surrounding the topics of your automatically recorded lecture notes, and the flashcards feature offers you a quick and accessible revision method for an enhanced learning experience. You can ask for a Jamworks Pro subscription for free as part of your DSA offers, or simply get started today here! 
Part-Time Study
Being a full-time student at university is a serious commitment and truthfully it is not for everyone. If you're a disabled or neurodivergent student and your condition provides a substantial set of limitations on your ability to function on a day-to-day basis, it might be more beneficial for you to consider attending university as a part-time student. Part-time study can provide you with more time to manage your condition and reduce the intense academic pressure that can come with full-time study. Whilst it will take more time for you to complete the degree as a part-time student, in the long run this option could provide you with a more enjoyable and successful university experience and reduce the likelihood of dropping out due to unforeseen circumstances as you will have more time to manage your personal issues.
It is clear that there are numerous accommodations and support systems in place for disabled and neurodivergent students to navigate university at their own pace and meet their individual needs. The primary step you need to take in terms of accessing support is to apply for the Disabled Students' Allowance (DSA) by logging onto your student finance account and clicking "change my circumstances", or by filling out the DSA1 form here. Additionally you can join the Jamworks DSA Community here to access support on your DSA application journey, with the opportunity to ask any questions you may have to DSA skilled professionals.
Navigate university as a disabled or neurodivergent student with Jamworks – get started here today!