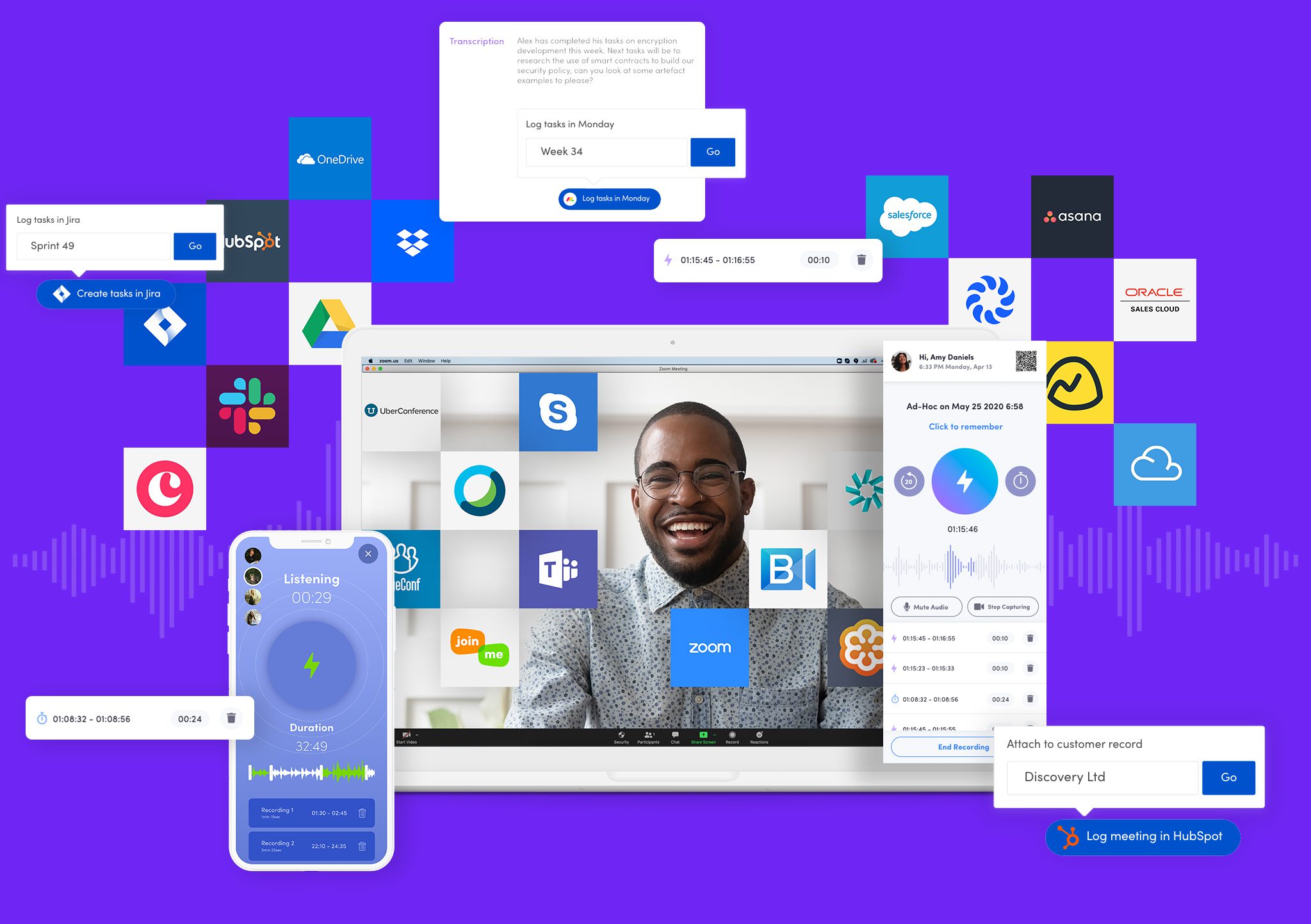 Remember this story? https://medium.com/@conner_55787/echo-receives-29-000-end-user-signups-in-its-first-two-weeks-of-early-access-9c263f2074b5
29,000 end users on our waiting list seems like a million years ago… but the reality; it was just in May that we were over the moon (and completely knackered) with all the notifications coming in.
We've made great steps since that post in May, with the huge need for Echo that was presented to us with the monumental amount of user registrations to the private beta, we realised we had to get funding so we could sprint our way to our public launch (more news on that to be revealed very soon!). We've also made a lot of progress with feature releases and more functionality that will make Echo an even better tool to use with your video conferencing platforms.
We're keeping our promise that Echo works with every single video conferencing platform that exists on the market, we continue to make sure that Echo provides the best experience to track, record, segment, transcribe, share, log, search, index, store (it continues) your content on top of your preferred video conferencing platform.
Mac, Windows, iOS and Android
iOS and Android companion apps are coming VERY soon, we're going through our internal QA testing at the moment to make sure that once its in your hands, the chances of any bugs are significantly reduced, but it's worth mentioning that while we're still going through the beta there will be bugs. We're expanding the features and functionality available on mobile devices, so watch this space!
Integrations
We're working hard on offering as many integrations as possible, we're continuously getting integration requests and while they're all super important to us, we take them on a vote basis, so the more requests we get the more we develop!
We want to cover all angles with our integrations; CRM's, Project Management Tools, Communication Platforms, Calendars, Mailboxes, Messengers — we want to know about the existing systems you use, if we can integrate to it, and its important to us, it'll get on the list!
Our users
Most importantly, I want to thank you, our beta users and everyone that has registered for early access, we've now exceeded the 100,000 user milestone and we couldn't be happier! Our team gets a notification every time a new user enters their email address requesting access to the beta trials, and we love every one of you. From some of the largest (and oldest) Universities in the world, to huge Enterprises, to telehealth and veterinary surgeries, to real-estate agents in the UK and America, all the way to the amazing individuals that just want a tool that will make them more productive during their day.
Thank you!
If we haven't got back to your early access request yet, please bear with us, we'll definitely be in touch very soon — we're progressively getting new users on to the platform every day.
That's all for now, I'm off to get a coffee.
Conner
P.S. If you want to get in touch for a chat, a demo, a question or a feature request, drop an email to hello@getecho.ai