Echo; the platform that makes remote working so much more rewarding has recently launched its early access programme with a bang. The Echo website (www.getecho.ai) went live on the 10th April, enabling users to submit their email addresses to gain early access to the platform which has seen an unprecedented level of interest and excitement.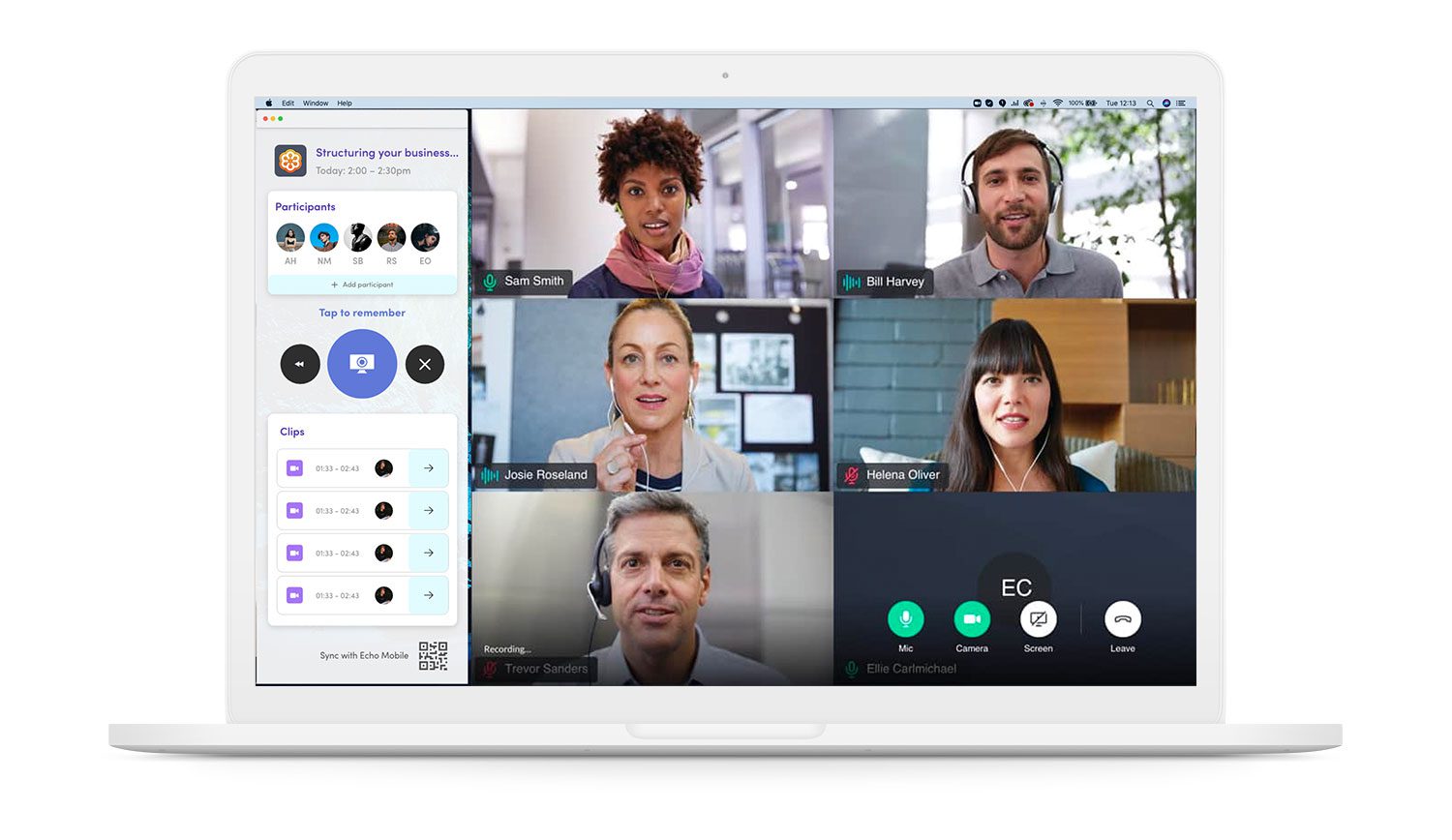 What is Echo?
Echo is a web and mobile application that allows you to easily track the most important parts of a video meeting, a virtual event, a remote lesson, a call and even a face-to-face meeting, by identifying points of interest (POIs), which become clips to be searched, re-used, integrated and shared. You tell Echo what segments of a session are important to you, Echo then captures the video, messaging, conversations and anything else that was being communicated, then converts the audio into text with the same accuracy as the human brain.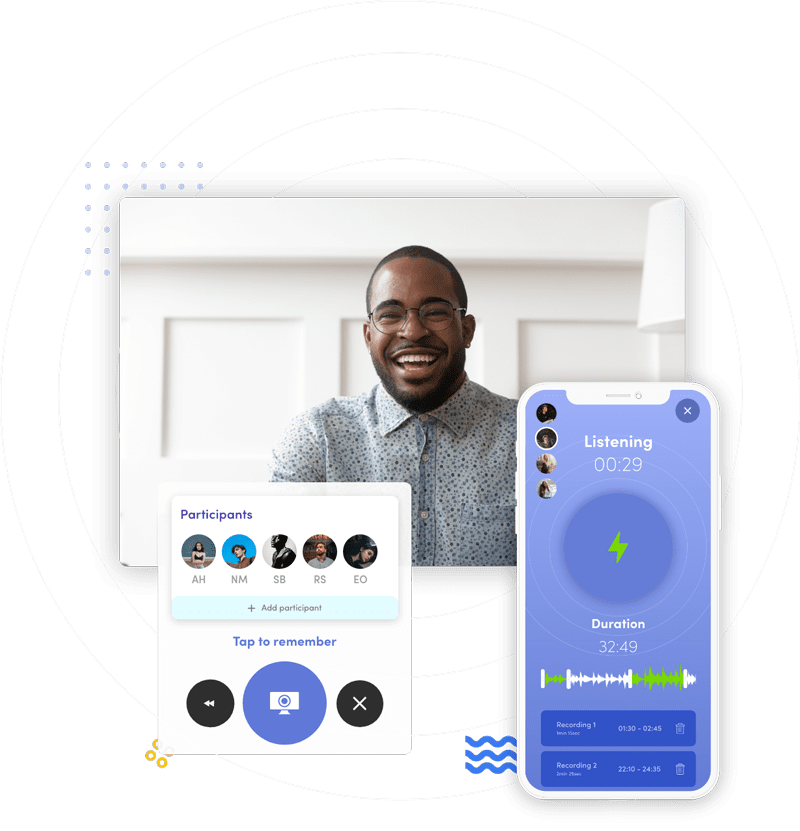 These clips can then be bundled together, indexed, encrypted, and then safely made searchable, retrievable and shareable whenever needed. Think of it as your Personal Meeting Assistant working with you to ensure that all of the important interactive content in both a virtual or face to face session is secured in a single repository so that you can get the real benefit from all meetings, however they happen, enabling you to focus on the meeting itself.
If you are like the founders of Echo, you'll have sat in a meeting and completely forgotten what was said 5 minutes ago. Or maybe you're trying to keep track of your endless to-do list and tasks that are assigned to you? Or you want to be able to prove in the future who said what? Research tells us that the average person only retains 5% of the discussion from a meeting and that it costs businesses $330bn in lost value from poorly run meetings. Now you can use Echo to ensure you never lose such critical interactive data ever again; using intuitive, powerful mobile and desktop applications.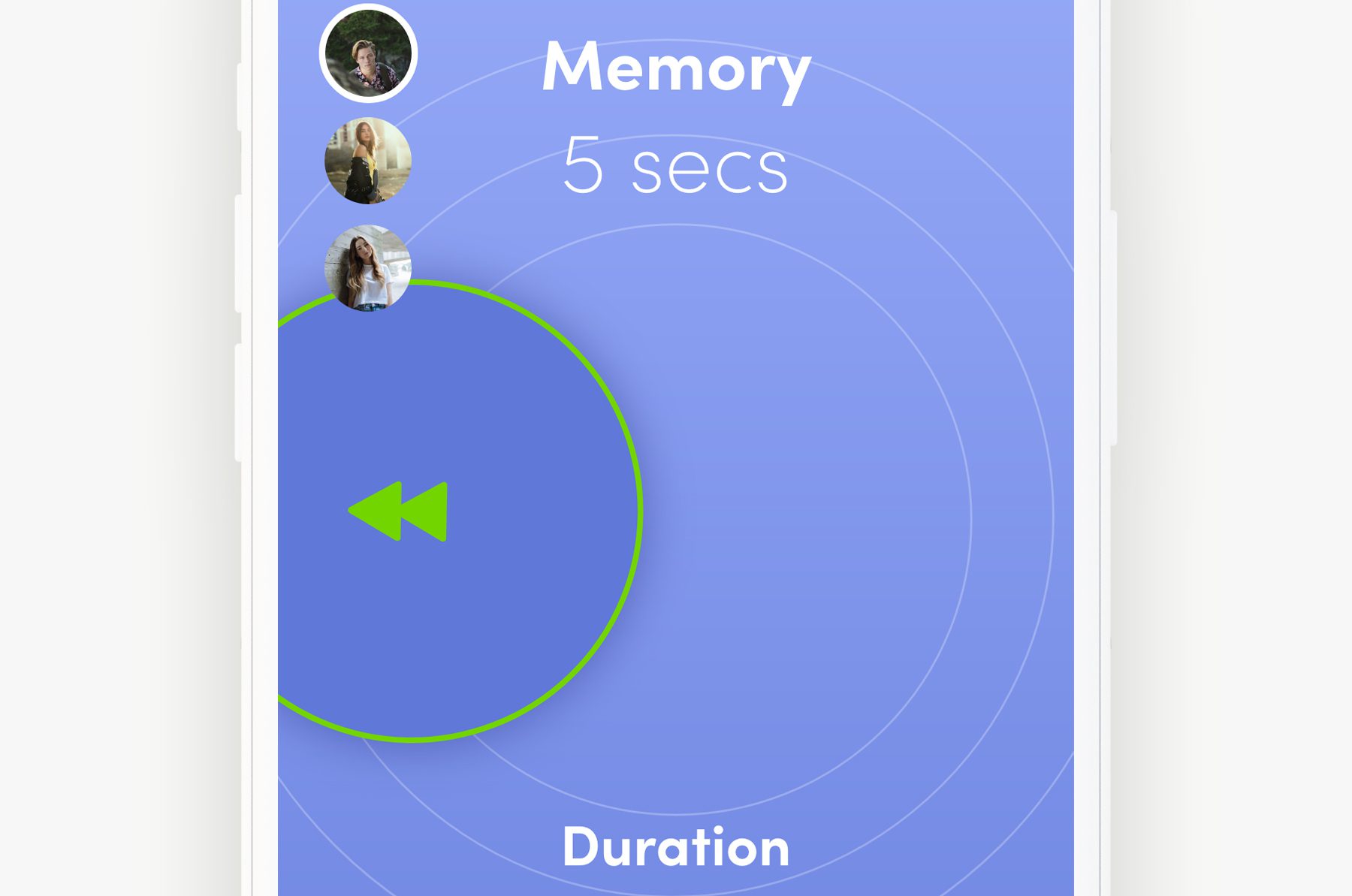 One of Echo's unique features is called Memory. Memory enables the user to "swipe back" live, in session, if you've realised that you're halfway into a topic that you really should have been paying attention to, Echo will add an audio buffer to capture what was said 15, 30, 60 seconds ago.
Why now?
Covid-19 forced companies of all sizes to switch to remote working at scale much sooner than was ever previously imagined just a few short months ago. Remote working is potentially an opportunity for companies and their employees to sustainably change working practices and reap the benefits offered from a productivity and life balance perspective. Less office space, less commuting, fewer business trips and greater focus for employees. So why are we hearing that everyone is exhausted by Video Conferencing? For some employees working remotely will be a new experience and a challenge. For others it will be about trying to adapt further to ensure that the most value is realised through this new way of working. For all it's about ensuring that use of such tools creates a far more productive time than before.
Whatever the meeting situation, Echo can help. From a simple meeting with colleagues to discussions with customers. From remote events, to remote lessons, from weekly catch up meetings, to call centre enquiries, from interviews to analysis. Whether it's tracking your daily to-do list, reporting on progress, discovery on what went on in previous meetings or ensuring that all data is at hand, Echo is the answer.
Able to work with any remote video conferencing tool including Microsoft Teams, Zoom, Webex, GoToMeeting and Google Hangouts, through any device and on any screen, users can choose to use their own storage, be it Dropbox, Box, Google Drive, AWS S3 or anything else they have, or the Echo Cloud, to store all of those precious bundles of content.
What's next?
"We're working hard to get our long waiting list of users onto the platform…" Quotes Conner, one of the founders of Echo. "The core product is proven in use across a large school therapist community, and we are moving it into a more mainstream application. Our focus at the moment is therefore to get as many individual and Company users as possible onto Echo so that we can gain valuable feedback. These users will be imperative in providing us with real world experiential and engagement data so that we can be sure our product delivers in absolutely the best way possible for all their needs"
Echo is currently in beta, aiming to launch full live access on July 1. It will continue to onboard its early access users as quickly as possible.
"We love to see the notifications come in when new users sign up, although the uptake has been crazy, we still ensure we capture the feedback from the companies that are signing up. Early adopters currently span Telehealth companies, to Estate Agents (or Realty companies in the US) and everything in between, and from small companies to very large ones. The use cases are absolutely endless with Echo."
Conner noted.
The Echo team will continue to build a complete virtual meeting assistant platform, with almost limitless opportunities to integrate into the entire ecosystem, from workflow to CRM, from messaging to AI.
Keep an eye on the Echo website, email updates and announcements continue to be released.
Your new remote working best practice starts here www.getecho.ai