When students start studying at university, they are eligible to apply for a student bank account. But what is a student bank account, and why would one need to open a separate account from their current account? Today we will look at the answers to these questions, as well as determine the best bank account options for international students studying in the UK.
What is a student bank account?
A student bank account is available to UK students who are enrolled at a university in the UK. In order to open a student bank account in the UK, you must be studying in either England, Wales, Scotland or Northern Ireland. However, many other countries offer international student bank accounts to students studying in their own universities. It is important to note that an international student can only apply for this type of bank account if they have lived in the UK for a minimum of three years prior to the start date of their university course. A student bank account has a number of benefits that differ from regular current accounts and branches typically provide incentives such as cash and freebies to encourage students to sign up with them as a provider.
So, what facilities do student bank accounts offer?
A student bank account helps students to be able to transfer money in and out of their account but can also come with an arranged overdraft to help manage periods of financial difficulty in between loan payments. The ideal student bank account will offer a 0% interest free overdraft facility, initially starting from £1,000 with the potential to increase as the student progresses to year 2 and 3 of study.
Why should I open a student bank account?
As a student myself, I would recommend opening a student bank account and the main reason for this is so that you can keep your finances in order more easily. When the student loan drops, you see a large chunk of money enter your account and it can be difficult to determine how much money you actually have to spend and how much of that is to cover rent, bills and other payments. By opening a student bank account, you can move the money for finances and student-related expenses to that account and keep your current account as a space for your personal spending.  Budgeting is a vital tool in order to succeed at student life and having a student bank account makes it a lot easier. Having seperate bank accounts will help you to put money aside for expenses which can benefit your studies such as a Jamworks Pro account and you can read more about this here.
Which is the best student bank account in the UK?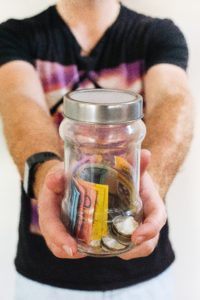 In order to determine the best student bank account for you, take into consideration what facilities you would benefit from the most. There are a number of factors which students typically consider when opening a student bank account and these include:
Sticking with the branch they are already banking with
Being influenced by a freebie offer
How effective their online banking system works, including their app.
Whether there is a branch in their university town/city.
Recommendations from friends and/or family members
The overdraft rates and offers.
Interest rates on savings.
Transfer fees for international payments
Here are the offers and incentives which the main UK banks are offering to students, along with their overdraft details:
Santander
According to Save the Student's 2022 Banking Survey, Santander's 123 Student Current Account is the most used student bank account in the UK, and has been for several years running, but why? Santander is known for offering the generous freebie of a 4-year 16-25 railcard to students who open a bank account with them whilst at university. A railcard gives students a 1/3 off train travel costs and typically costs £30 a year (although students can get 20% off using this discount) so essentially the value of the 4-year railcard comes to £100. As well as this, Santander offer students a 0% overdraft of £1,500 from Year 1, with the potential to increase to £2,000 upon reaching year 5 of study.
Here are the incentives and interest rates which other UK banks are offering:
HSBC
The HSBC Student Bank Account offers £100 cash following 5+ transactions using the debit card, along with an interest-free overdraft guaranteed starting at £1000, with possibility of increase to £3000 following Year 1 of study, but subject to credit ability.

Nationwide
Nationwide's FlexStudent Current Account offers an overdraft which matches HSBC's as the highest overall potential offer, however in no year of study (including the starting rate of £1,000) is an overdraft offer guaranteed. Notably there is also no incentive of cash, or a railcard/subscription offer for opening a student account with Nationwide.

NatWest/RBS
NatWest and Royal Bank of Scotland are both offering an initial interest-free overdraft of £500, with opportunity to potentially increase to a maximum of £2000. Additionally, they are offering £50 cash and a 4-year Tastecard.
Barclays
Barclays' Student Additions Account offers a free 12-month Perlego subscription (worth £12/month) and a staggered allowance of interest-free overdraft, starting at £500 with a maximum allowance of £1,500. 

There are plenty of other student bank account offers available, however these are the current best offers available to students in the UK based on interest-free overdraft and incentive offers. You can see further details of more bank account offers here.
Bank accounts for International Students in the UK
HSBC
HSBC offer a specific international student bank account which is essentially a standard current account with limitations on credit access – this means no credit card or overdraft facilities available to international students. They do however offer the ability to use the debit card while you're outside the UK, but you will be charged a 2.75% fee if purchasing through a foreign currency. HSBC charge an international transfer fee of £5 when sending and receiving money to non-HSBC accounts in all currencies (including pounds) and countries (excluding EEA countries in euros).
Online & App-based Bank accounts ideal for international students
Revolut
Revolut is a British financial technology company which offers banking services such as current accounts via its mobile-based app. Revolut is not classed as an official bank but each year more and more international students are choosing to create accounts with the company as a solution to their banking problems whilst studying in the UK, as opposed to opening international student bank accounts, but why? Revolut users can send and spend money abroad with no additional charges via the free virtual Revolut card accessible through their app. This is a huge benefit for international students; they can easily send money to their UK friends' bank accounts for things such as bills and can also send money to family members back home without worrying about charges. Revolut users also benefit from no additional exchange rate charges as they use the Interbank Exchange Rate.
Other recommended apps similar to Revolut include:
Monzo (Best app for budgeting and managing your finances)
Wise (Best for UK students studying in the US)
Starling Bank (Offers an overdraft facility)
In conclusion, if you are a student in the UK I would recommend opening a bank account specificly for your studies. If you are a UK home student you have the benefit of being able to open a student bank account through one of many branches. This will help you to manage your money better as a student as you can seperate your loan from your personal spending, as well as avail of a 0% interest overdraft facility and freebie bonuses as well. If you are an international student studying in the UK, you can open an international student bank account with HSBC, however it may be more beneficial to look at online banking services such as Revolut and Monzo for the best deals on international transfers and currency exchange rates. Just remember to keep track of your finances and if you are struggling make sure to contact the student finance team at your university for support as help is always available!