Disabled Students' Allowance (DSA) plays an important role in supporting students with learning difficulties. DSA aims to break down the academic and well-being barriers that disabled students might face during higher education. This financial support covers study-related costs in a range of ways, including assistive technology (AT) like Jamworks – a note taking and lecture-recording tool. In this blog, we'll introduce DSA and how they enable students with learning difficulties to achieve their academic goals with personalised support.
What is DSA?
DSA is a UK government grant that aims to provide students with personalised support throughout higher education (HE). Students with a disability, long-term impairment/health condition, learning difficulty, or mental health condition might face additional study-related costs. This grant aims to cover those study-related costs and 'level the playing field' between disabled students and their peers. This allows students to demonstrate their academic ability and achieve academic independence. 
Specifically, DSA is awarded to those with a:
Specific learning difficulty (SpLD) like ADHD or dyslexia

Diagnosed mental health condition

Physical disability

Sensory disability such as visual or hearing impairments

Long-term health condition
Should I apply for DSA?
If your ability to study is affected by a disability, you can claim DSA in addition to Student Finance or on its own. The DSA award covers £25-26K worth of study-related costs per academic year. Unlike Student Finance, DSA is not based on household income. Your support package and study-related costs will be based on your individual needs. DSA will then pay the chosen suppliers and support providers directly.
Notably, a grant like DSA breaks down barriers to education. According to UCAS, over 60,000 students with a learning difficulty, mental health condition, or physical disability apply to study at university or college in the UK each year. In January 2019, the Department of Education found that 59% of students who received DSA wouldn't have felt confident about passing their course without the extra support. DSA aims to break down study and well-being barriers so that you can pursue your ambitions. 
What does DSA cover?
The DSA award is split into four parts:
Specialist Equipment
This includes hardware, like a laptop, and assistive technology software such as grammar and spelling checkers, reading and writing support, and more. This might also be ergonomic desk equipment and devices such as a digital voice recorder. 
Non-Medical Helpers
The DSA also funds support for mentors, tutors, and assistants. This might be study skills support, training for the assistive technology provided, academic note takers, and mentors for mental health or specific conditions such as dyslexia. 
General Allowance
This allowance covers the day-to-day stationery-related costs for printing, photocopying, ink and paper. 
Travel Allowance 
If you struggle to use public transport, the DSA grant also covers taxi costs from your home address to your university. 
The exact kind of support you receive will depend on your specific needs and conditions. Below, we'll introduce you to the four-step DSA process and dive into the support available for those with a learning difficulty.
How does DSA work?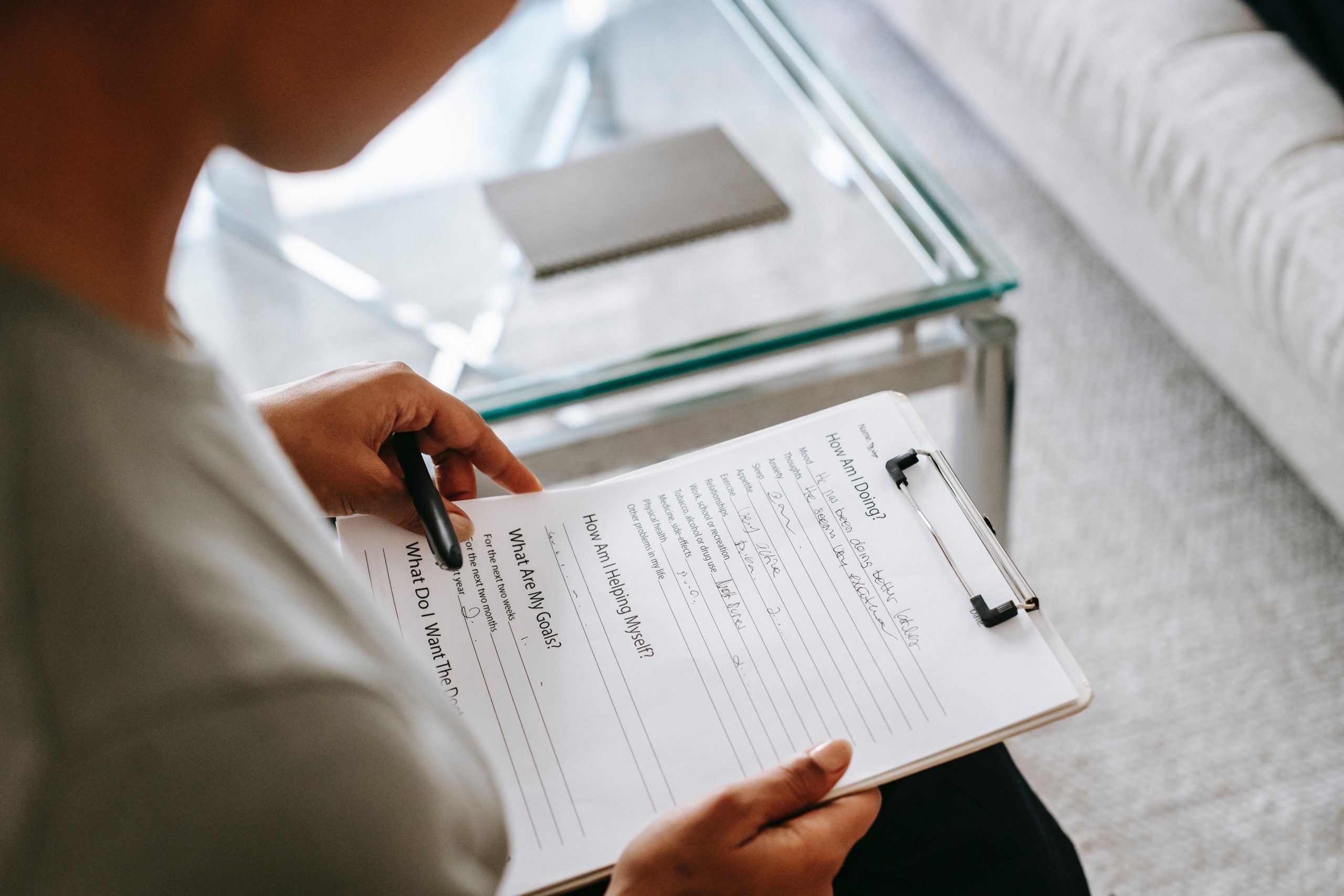 The DSA application process is made up of four steps: application, assessment, confirmation, and finally, support. Students often choose not to apply for DSA because they don't know how to. However, the DSA process is straightforward if you know what to expect and seek support from your university. You can read detailed step-by-step guides here and here. 
Fill in the Application
If you're claiming Student Finance, the initial DSA application can be filled out using your Student Finance England account. Alternatively, you can fill out the form separately on the UK government website. This can be done once your place is confirmed via UCAS. The earlier, the better! The application covers your personal details, residence, your course and university, and your disability. 
Needs Assessment
Student Finance will send a confirmation email once the DSA application is approved. This email will have a DSA1 confirmation letter attached. That letter will provide instructions on how to arrange your assessment and proves your eligibility for DSA, so keep it safe! Your needs assessment is not a test but simply, an opportunity to discuss your learning needs. You will need to follow the instructions to book a local needs assessment.
This process will also make it easier and faster for your university to put accommodations in place for you. The report produced by DSA can inform your university of your needs and act as supporting evidence. 
Confirmation
Next, you'll receive another confirmation email and a DSA2 letter attachment. This is your letter of entitlement as decided by Student Finance after looking at your needs assessment report. You can forward this letter to your university's disability support for help in getting the support recommended up and running.
Your Support
Finally, on the second page of the DSA2 letter, you will find a list of suppliers for DSA support. You will then need to contact those on the list to arrange this support. You can do this any time throughout the course but the sooner, the better – you will be able to tackle academic barriers from the start. 
DSA and Supporting Students with Learning Difficulties 
In this section, we'll focus on how DSA is supporting students with learning difficulties. These learning difficulties include:
Dyslexia

ADHD 

Dyspraxia

Dyscalculia

Dysgraphia

Auditory processing disorder

Language processing disorder

Non-verbal learning disorder

Visual preceptor / visual motor difficulties
Personalised DSA support 
For students with a learning difficulty, DSA offers tailored support based on the four categories listed above. This might include one-to-one support with non-medical helpers such as tutors for study skills, mathematics and statistics, or dyslexia. Other support could be note takers, proofreaders, exam readers and scribes, library assistants or typists. In addition, students are likely to be offered a range of assistive technology to support reading, writing, note taking, and tackling learning or assignments. Jamworks is one DSA-approved assistive technology that supports note taking during lectures. 
Before we dive into Jamworks' note taking features, let's explore the core barriers you might face as a student with a learning difficulty. 
The Importance of Supporting Students with Learning Difficulties 
Students with a specific learning difficulty face a number of barriers to their higher education. These learning difficulties can cause deficits in memory, attention, language processing, and information processing. This range of deficits can impact core academic skills such as note taking, assignment writing, reading and more. Students might also have difficulties with time management, organisation, and mental health due to stress and anxiety. 
This highlights that support like DSA plays an important role in supporting students with learning difficulties. It's essential to use a range of assistive technology and non-medical help to allow students to perform their best and overcome learning barriers. 
Importantly, students might have noticeable strengths such as great verbal ability yet poor written communication or, be able to visualise complex scientific concepts but struggle with basic arithmetic and writing. There's no one size fits all approach to learning difficulties and each student will have varying strengths and difficulties within their condition. That's why tailored and personalised support, such as that offered by DSA, is incredibly valuable. 
Meet Jamworks
Jamworks is an assistive note taking and lecture recording tool for all DSA students. If you struggle with note taking at speed during lectures, focusing for long periods of time, or organising learning and revision material, Jamworks can help. 
Accessible Lecture Recordings
You can use Jamworks to record in-person and online lectures, meetings, or seminars. If your institution has signed up for Jamworks, you can record the audio and video of a lecture whether you're in person or online. If not, you can record audio in person, and both when participating online.
Lecture recordings can help you to revisit content at your own pace. This makes it easier to learn the material and worry less about getting everything down in lectures. Jamworks goes beyond being a recording tool and offers a range of features to take notes and start revision. 
Assistive Note Taking with Highlights 
During those recordings, Jamworks offers two simple note taking features: Highlights and Trackback. 1-button highlighting allows you to break lecture material down into smaller sections. Simply, click the highlight button to start and click it again to end the highlight. This will create a series of Highlight clips to review later under your lecture recordings. If you lose focus or forget to highlight a core topic, you can use trackback to start a highlight from moments before. 
For each highlight, you can type up your own lecture notes and attach files later on. These distraction-free note taking features make it easier to focus in class. This is particularly important if your learning difficulty makes it hard to take notes at speed, listen effectively, or stay focused. You can worry less about getting things down and prioritise listening and understanding during the lecture. This can improve your engagement and reduce your anxiety. 
Smart Summaries and Quizzes 
Jamworks uses the power of artificial intelligence (AI) to support your learning after the lecture is over. Highlights can be reviewed as AI-powered smart summaries that are quick and concise. You can also review those highlights as a word-for-word transcript and audio clip. Jamworks transcriptions are fast and reliable with 95% accuracy. This makes it easy to revisit lecture recordings without having to search through hours of material. 
But, what about revision? You can start revising lecture material using Jamworks' Flashcard Quizzes. These quizzes are generated using AI-powered summaries and help you memorise what matters – your lecture material. If you struggle to create revision aids, this is an ideal feature for getting started. Flashcard Quizzes can help you to regularly review and memorise important concepts from your learning material. 
Customisable Personal Learning 
Finally, Jamworks was built with accessibility and inclusivity in mind. Beyond powerful and distraction-free note taking  and learning features, Jamworks also supports students with disabilities using a range of accessibility features such as:
Pre-built customisable profiles for vision impairments, cognitive disabilities, seizure safety and ADHD

Screen reader compatibility – this includes most popular screen readers

Custom playback speed, text size and colour, background colours, contrast and saturation

Keyboard navigation 

Readable fonts and highlighted titles and links